Behavior Based Grazing Management: A Plant-Herbivore Interaction Webinar by eOrganic
Join eOrganic for a webinar on behavior based grazing management with Dr. Darrell Emmick on Thursday, November 14, 2013 at 2 PM Eastern Time (1 PM Central, 12 PM Mountain, 11 AM Pacific Time). The webinar is free and open to the public and advance registration is required. Attendees will be able to type in questions for the speaker.
Register now at: https://www1.gotomeeting.com/register/854788152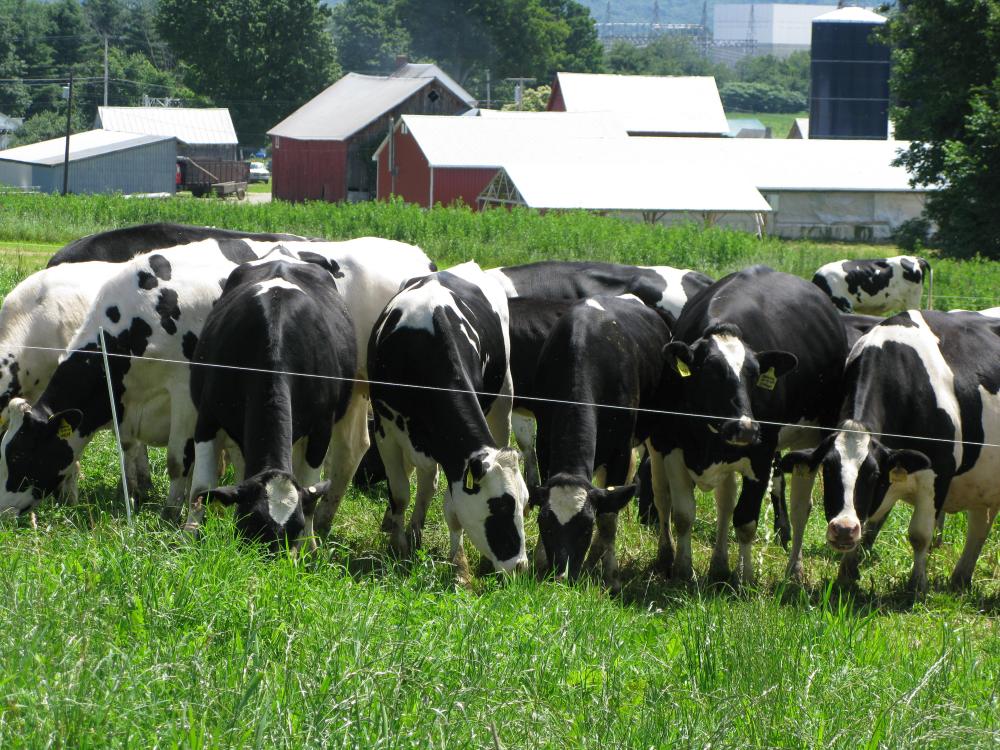 Herd of organic Holsteins grazing. Photo credit: Debra Heleba, University of Vermont Extension.
About the Webinar
"No machine can harvest a ton of nutrients with higher quality and less cost than an animal can through managed grazing. However, unlike a machine that does not care what a plant looks, smells, feels, or tastes like; animals do care. And therefore, when pasture is too short, too tall, or not suitable in species composition for the kind and class of livestock present, animal nutritional requirements are not met, performance is compromised, and pasture ceases to be a functional asset." -- Darrell Emmick, Managing Pasture as a Crop: A Guide to Good Grazing.
In this webinar, Dr. Darrell Emmick will address the keys of maximizing plant-herbivore interactions through behavior-based grazing management, defined as the incorporation of behavioral principles in grazing management planning to enhance animal well-being, ecosystem health, and enterprise sustainability.
About the Presenter
Dr. Emmick is the former State Grazing Land Management Specialist with the USDA Natural Resources Conservation Service in New York. He earned his M.S. degree in Resource Management and Ecology and his Ph.D. in Range Science from Utah State University. For more than 30 years, Darrell has worked with farmers in the Northeast on grazing‐based livestock production systems.
Find all upcoming and archived eOrganic webinars at http://www.extension.org/pages/25242
System Requirements
PC-based attendees
Required: Windows® 7, Vista, XP or 2003 Server
Macintosh®-based attendees
Required: Mac OS® X 10.6 or newer
Mobile attendees
Required: iPhone®, iPad®, Android™ phone or Android tablet
Java needs to be installed and working on your computer to join the webinar. If you have concerns, please test your Java at http://java.com/en/download/testjava.jsp prior to joining the webinar. If you are running Mac OS X 10.6 with Safari, please be sure to test your Java. If it isn't working, please try Firefox (http://www.mozilla.com) or Chrome (http://www.google.com/chrome).
Document Actions