NRCS EQIP Organic Initiative and Organic Dairy Farms Webinar by eOrganic
What
When
Oct 17, 2013


from

11:00 am

to

11:00 am
Where

Webinar- Online

Add event to calendar

vCal




iCal
Join eOrganic for a webinar on NRCS programs for organic dairy farms with Oregon Tilth's Sarah Brown on Thursday, October 17, 2013 at 2 PM Eastern Time (1 PM Central, 12 PM Mountain, 11 AM Pacific Time). The webinar is free and open to the public and advance registration is required. Attendees will be able to type in questions for the speaker.
Register now at: https://www1.gotomeeting.com/register/251437281.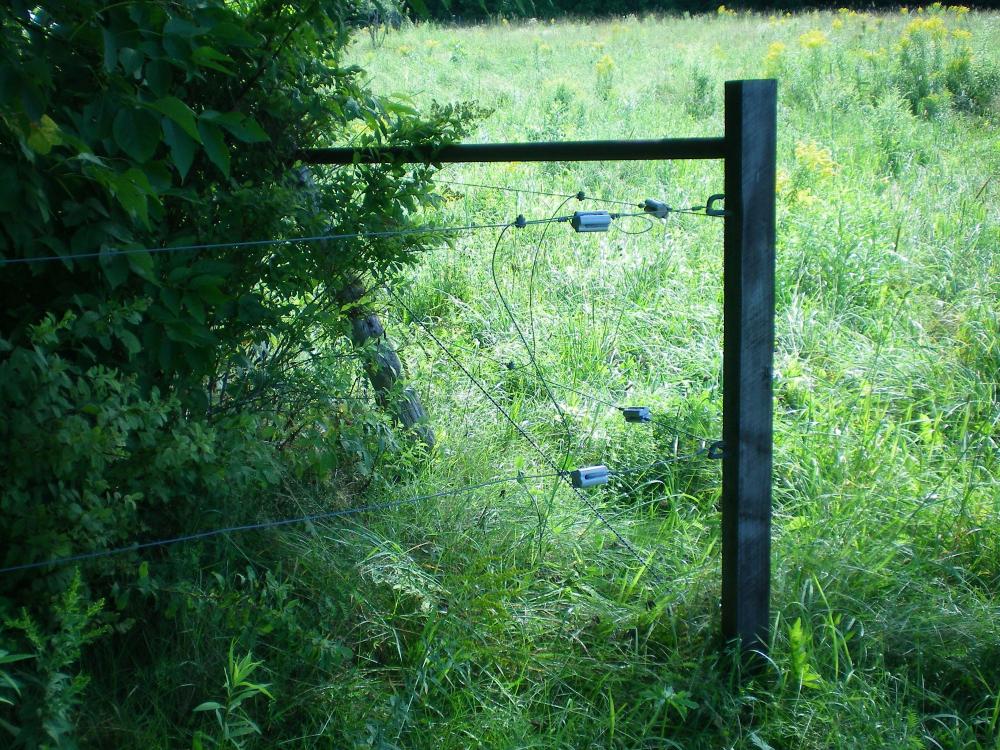 Corner post of perimeter fence. Photo credit: Debra Heleba, University of Vermont Extension.
About the Webinar
Through the Environmental Quality Incentives (EQIP) Program's Organic Initiative, the USDA Natural Resources Conservation Service (NRCS) provides technical assistance to certified organic, transitioning to organic, and exempt from certification producers. The Initiative also provides financial assistance for organic producers to address natural resource concerns related to organic production. This can include support developing a grazing plan, assistance with pollinator habitat and buffers, and manure management assistance. This webinar will provide information on the Organic Initiative and how organic dairy farmers can use this program on their operations.
About the Presenter
Sarah Brown is a Organic Conservation Specialist with Oregon Tilth where she is working with NRCS under a contribution agreement. Through this national position, she delivers trainings and develops technical information for use by NRCS staff and organic professionals to better support conservation work on organic farms. In addition, Sarah and her husband are beginning organic farmers in Oregon's Willamette Valley.
Find all upcoming and archived eOrganic webinars at http://www.extension.org/pages/25242
System Requirements
PC-based attendees
Required: Windows® 7, Vista, XP or 2003 Server
Macintosh®-based attendees
Required: Mac OS® X 10.6 or newer
Mobile attendees
Required: iPhone®, iPad®, Android™ phone or Android tablet
Java needs to be installed and working on your computer to join the webinar. If you have concerns, please test your Java at http://java.com/en/download/testjava.jsp prior to joining the webinar. If you are running Mac OS X 10.6 with Safari, please be sure to test your Java. If it isn't working, please try Firefox (http://www.mozilla.com) or Chrome (http://www.google.com/chrome).
This is an eOrganic article and was reviewed for compliance with National Organic Program regulations by members of the eOrganic community. Always check with your organic certification agency before adopting new practices or using new materials. For more information, refer to eOrganic's articles on organic certification.
Document Actions